I'm new to this blog scene but I'll try to keep it up anyway.
Anywho, welcome to Cheets' Tweaks! If you have a better name hit me! I may give you something if I dig it. However the point of this is to have a central place to show my work, organize my sales and most importantly I want to have dialogue with anyone that wants to talk.
So, what's up right now? The latest is my take on a more accurate Knock Out.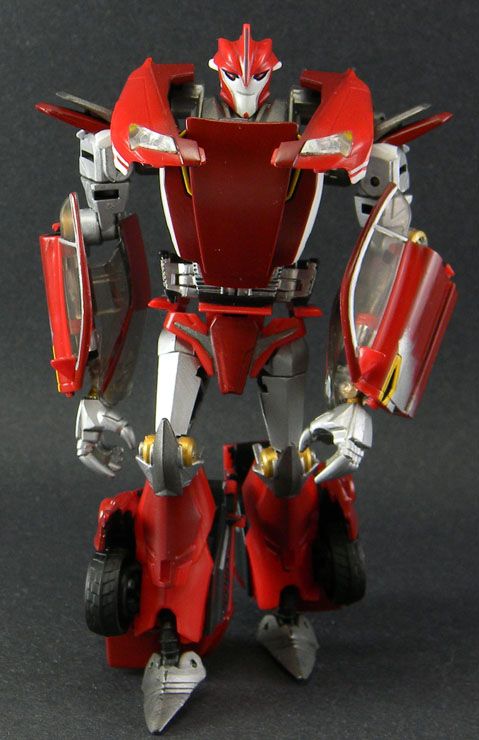 The figure as it comes in the box is
beyond
disappointing. Just, take a look at the comparison pictures.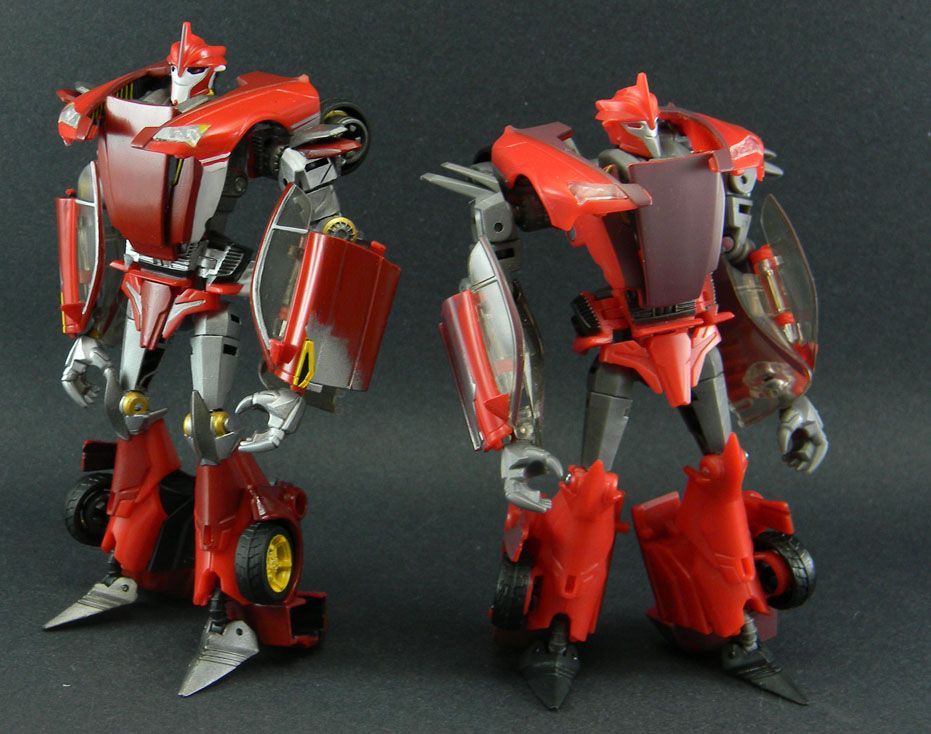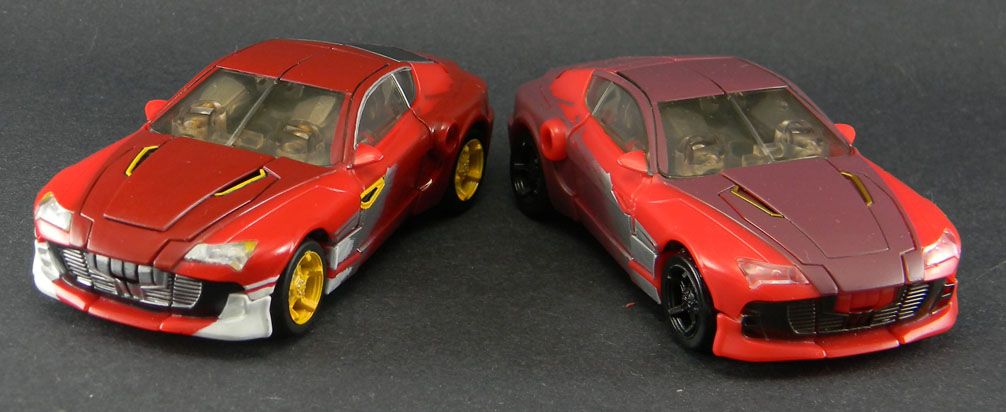 I just handle that and, with the help of Deceptigtar of the TFW boards I got this guy in my hands and swanked him up.
I used mostly Model Masters Paints with some help from Citadel paints (even though they pissed me off but more on that some other time).
Chrome yellow for the wheels, door handles and hood vents.
Red Foundation for the dark red then covered that and the regular red with a Clear Red.
Flat black on the tires of course.
The grill was done with Gun Metal and Mithril Silver.
Those headlights... UGH. Had to drill them out with my dremel before adding chrome behind them to make them look more realistic. Added some Signal Amber to the corners.
Gloss White on the front end as well as the inside of the wheels between the yellow.
Robot mode had some Boltgun Metal, Mithril Silver and Shining Gold.
His eyes are painted with red foundation and a custom blend of pink that I made forever ago.