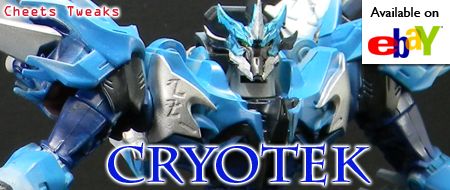 This guy got snatched up before it was even finished. but it went to a great friend of mine so that's all good.
I didn't want to make it as boring as the
original Cryotek
so I went for a more frosted look with pointy icicles and the like. I rather enjoy the results.