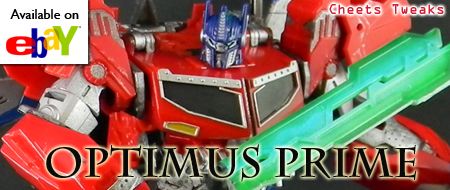 Give him your face.
No, really, he's going to kill EVERYONE!!!
This line is making the Autobots into hellspawn... AW CRAP! McFarlane is working with Hasbro now isn't he?
So yeah... WOOOO glowy sword!
This may be me second favorite Optimus yet. The MP doesn't count because it stays in a glass case. This guy is right behind the Galaxy Force version in terms of badassery. GF beats it out by beating it with giant fists.